A Sneak Peak into WOW!
Feeling sad that summer is officially coming to a close? We are here to tell you that the fun on campus is about to begin! Our iconic Week of Welcome (or as we like to call it, WOW) is on the horizon and is taking place from Aug 29th– Sept 5th. There are loads of events and activities that are happening right here on campus and across Burlington, and we are here to provide you with this exclusive look into 6 WOW Events. We hope this gets you all excited for the first week of the semester! 
Greetings from your CP Interns:
Heyyyyyy besties! Our names are Lily (she/her) and Micayla (she/her) and we have spent our summer being Campus Programs Interns! Now you might be thinking "what on earth is a Campus Programs Intern?" To answer your question, we have spent this summer planning super awesome events for WOW in the Department of Student Life (located on the third floor of the Davis Center). We planned the events with the goal of introducing you to our beautiful campus and Burlington community! 
We might be a little biased, but we think WOW is about to be one of the best weeks of your college experience, and we are beyond excited to give you a sneak peek! It can be a bit overwhelming to pick and choose from over 40+ events. But have no fear, we are here to help you get started! 
Lily's Pick: Coffee at the Catamount
Who doesn't love FREE iced coffee on the way to and from classes?! Coffee at the Catamount is one of WOW's signature events and it is one of my favorite events to attend even after attending for the past 3 years! During the week, from 10 am to 1 pm, swing by the Catamount Statue to receive free coffee, tumblers, and local tasty food! This is a great place to catch up with those friends you haven't seen all summer or make some new ones, and fuel up to power through the day! If the free coffee and treats weren't enough, there are giveaways every hour, on the hour! What's not to love? 
Micayla's Pick: Drag Bingo
"Munch-munch, crunch-crunch. Silky Ganache is here to eat the lunch!"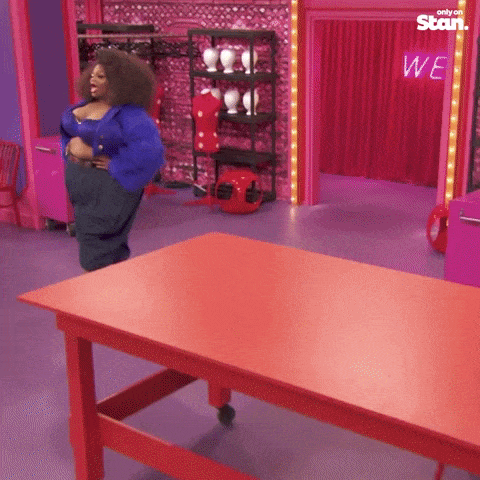 Who is ready to slayyyyyy! Personally, I love a good game of Bingo.  Does anyone else feel a rush of adrenaline when they are about to win? I may not have the best luck when it comes to Bingo, but we are certainly here for the vibes. Come join this Drag ICON: Silky Nutmeg Ganache as she comes to light this bingo night on FIRE.  Come for the show, the Bingo, and the prizes. Spice up your Friday night by joining us for Drag Bingo on Friday, September 2nd in the Davis Center at 7 PM! 
Lily's Pick: Champlain Valley Fair
If you know me, you know that I absolutely LOVE the Champlain Valley Fair! I have been counting down the days until I get to hang out with my friends while eating fried Oreos, riding the Ferris Wheel, shopping from local vendors, and jamming out to live music! The best part of this event is that it's FREE to all UVM students with their physical Cat Card! Just when you thought this event could not get any better, Campus Programs is providing shuttles from the Davis Center Oval starting at 7 PM that drop you off right on the fairground and will bring you back to campus afterward!
Micayla's Pick: DIY Room Decor
I am one of those people who looks at all of these super cool room décor ideas on Pinterest and thinks "oh my gosh, I'm gonna do that!" Then I never do it🙃. To be honest, I don't think I hung any posters up in my room until 2 weeks before the last week of classes…Well, here's to changing the narrative! Let's get those rooms picture-worthy! Stop by the Silver Maple Ballroom from 4 PM to 6 PM on Monday, August 29th  after your classes end!  Embrace your crafty side to relieve the stress of those first-day jitters.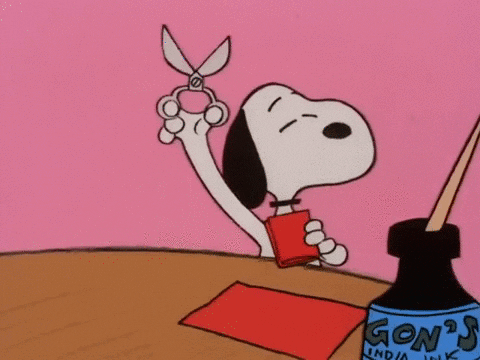 Lily's Pick: Float In Movie ft. Luca
Name a better way to end our week than watching Luca in a pool. Go ahead, I'll wait. I am beyond EXCITED about this event and cannot wait to see you there! If you haven't seen Luca (a little disappointed if you haven't, but I will forgive you), it follows the summer adventures of a young boy who experiences the summer of a lifetime in a sunny seaside town! Enjoy the film in a floatie with new and old friends at 7 pm in the PFG Pool! Now repeat after me: Silenzio Bruno 😭 
Micayla's Pick:

Burton Tours
Winter is coming.  It may be the summer, but ski and snowboard season will be here before you know it!  Get a behind-the-scenes look at this ICONIC snowboard company.  Burton Boards started out in Londonderry, VT, and grew into a thriving business with stores all around the world! Sign up for one of two factory tours (Aug 31st and Sept 1st) to get a glimpse at their research and development; an exclusive look inside. 
Farewell from your CP Interns:
While these are just six amazing events, there are SO many more events occurring right here on campus and in Burlington for FREE. Visit  https://uvmbored.com/welcome/ for more information about WOW events and schedules. We hope you all love WOW just as much as we have loved planning it for all of you! 
Please contact Campus Programs at [email protected] for questions and accommodations. To find other WOW events, visit uvmbored.com/WOW and make sure to check out #UVMWOW on your socials to see highlights! 
And this isn't truly a goodbye from us and Campus Programs, you can find us at our events throughout the upcoming school year, and make sure to say hello during WOW!